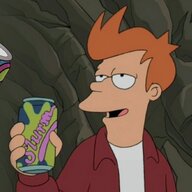 Well-known member
I like that they tied the design together a bit better. The outgoing ranger looks a bit like a focus up front to me, not at all truck like and definitely not fitting of its stature.

Now it looks like a design theme with a clear progression from Mav through to the f150 and the Ranger getting some updated perks that could've really always been there.

I do however, HATE the plastic X shaped thing up front, reminds me of some older model Nissan SUV's/Trucks that weren't appealing in my opinion.

EDIT: I can't imagine justifying the budget to edit that reveal video together, it truly amazes me what stuff gets approved and what stuff gets denied. For whatever reason it is always the trendy bullshit garbage that no consumer actually wants or uses that gets to the top of the approve pile.
Last edited: