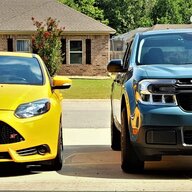 Active member
Just sit back and wait.
At the current pace there's only few hundred builds a week.
From what Tim Bartz said in the last live stream, they are ramping up production. I'd have to go back and look again but I think he said
like 2700 this week, then ramping up to like 4500 a week from there
2700 units in November and 4900 in December. Also he said there were over 100k reservations but they only converted about 20-30% of those to retail orders. That's somewhat promising.
Last edited: