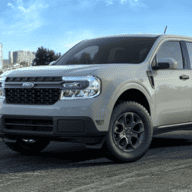 Member
Wow lots to unpack here.

Since yesterday is the day they did scheduling, is it possible mine could have been scheduled and I just happened to receive this email since it was day 45?
Probably not but if you want to be doubly sure hop on Ford chat to find out.

If scheduled yesterday, would Ford have still sent out this email or could another come behind it if i happened to be scheduled?
Yes several members who have already been scheduled received the 45 day email.

If not scheduled I'm assuming it will be March before they do more scheduling?
They won't wait until March to do more scheduling but chances are good that they won't do anymore until after the holidays. They might do another round next week but being so close to Christmas.......IDK it's hard to say.
Is the Ford Chat feature the one that is for vehicle features, service, maint., warranty? Or, is there a different chat to check order status?