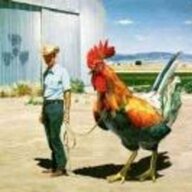 Well-known member
Of course no way of knowing for sure, but here goes anyway. What say you?

1. Order it extremely early or you will not get one like maybe Day 1.

2. If you get one, you would be able to flip it for at least 45K for XLT, 50K for Lariat.

3. Some who order will get them very early as Ford will be anxious to get them out in circulation and of course there will not be the usual Hybrid constraints to deal with. Some will start seeing their Tremors right after the first of the year.

3. The other manufacturers are going to accelerate their own compact off road capable trucks as the Tremor is going to take the off road scene by storm. Small, capable and much more economical as anything Jeep is making or even Bronco Badlands or Squatch. There are many videos now that show the standard or FX/4 Mav doing very well or at least acceptable against Tacos, Colorados and the like. The Tremor will bring it's A game.