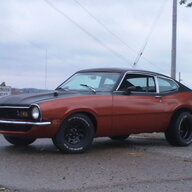 Well-known member
I also put some blame on people who think they need to be able to change their home thermostat from their phone while at work, and their toaster needs a touchscreen that can look recipes up on the internet. (Saw one like that on Amazon)

The whole "Internet of things" in other words.
I actually blame everything on those people
I cant wait for a smart link cast iron pan so I can smash the touchscreen on my toilet with it!
Im really uninterested in most of this stuff until manipulateable holograms and implants are mainstream and cheap.