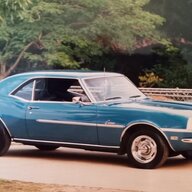 Well-known member
I second the above poster that says ask for a "secondary status". Or ask your dealer for a Vehicle Visibility Report. My Lariat Lux was officially in production 9/10, built and shipped 9/19.

Something is not right with yours.
Try ordertrack.app , gives time in status, estimated time in status, longest wait , and one I found interesting similar vehicles in status. Curious as to how many they show in same status.