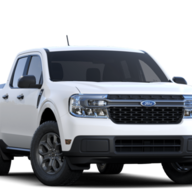 Well-known member
No, common sense is strong in me.

If it was Ford's fault, I would be pissed as hell at them.

But it's not. They're not responsible for a war in Ukraine, Covid shutdowns in China, chip shortages, labor shortages and so on.

I got nothing from Ford for six or seven months after my order confirmation. I didn't care because guess what?

THEY HAD NOTHING TO TELL ME.

Then I got an email telling me my build was scheduled. And an email telling my my order was complete. And then an email telling me it had been shipped.

Anything more than that would have been useless and annoying.

My attitude is that if you've got nothing useful to say, shut the hell up. Telling me we don't know when your truck will be built over and over again for months would be stupid and irritating. That would piss me off a lot more than the silence until they had something informative to say.
Settle down there sport.
Ford communicating "there are delays stay tuned" us useless and annoying.