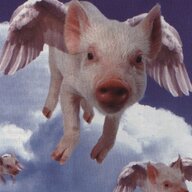 Well-known member
A co-worker from the Rochester area mentioned he put a snow shovel over his shoulder and started walking South.
When he got to where people asked him what that thing was he was hauling along, he figured he was far enough to not worry about snow, and quit walking...
Cleveland had its 'lake effect' areas too, and its not-lake effect areas were almost as bad.
I moved in '77 and didn't look back.