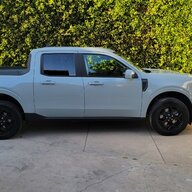 Active member
Joined

Jan 24, 2022
Threads
Messages
Reaction score

100
Location
Vehicle(s)

Mazda 3
Trim

Lariat
I've driven in California a number of times and the motorcycle riders can scare the ever loving crap out of you when you are not expecting it. I suspect it leads to some pretty horrific accidents at times.
Got a chuckle on my commute yesterday.
I see this one particular guy on a sports bike every day splitting lanes very aggressively and if he feels that you dont give him enough space he will flip you off and rev his loud ass bike to the moon. Yesterday I was two lanes over and heard this guy coming from behind. Sure enough, he got up between two cars and started revving that poor bike to the redline. Well, the bike decided it had had enough of that shit and POP! Blew his engine and had to park it on the inside median.
I'm sure I'm not the only person that drove home with a smile after that.