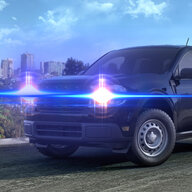 Well-known member
I'm still waiting on the truck, but I'm planning on building an "overland style" box camper for the Maverick. I was wondering if I need to get complicated by isolating the camper from the bed to prevent any significant flexing of the camper shell, or if clamping to the bed rails is the proper way to go.

Normally in a body-on-frame pickup, any camper shells or even those truck topper shells wouldn't see any flex because the bed is independent of the cab and they're both independent of the frame. So you clamp the shell to the bed rail and you're fine.

This may be applicable to anyone who got one of those hard shell bed toppers that were an option for the Maverick...