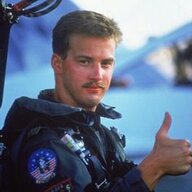 Well-known member
Remember, this same engine is used in the Edge, Escape/Ford Kuga, Explorer, Focus ST, Fusion, Taurus, Lincoln Corsair, Lincoln MKZ, and Lincoln Nautilus.

Hope this helps.
no it isnt.
The EB 2.0 has gone through several revisions.
The Focus ST 2.0 is considered GOAT - as it can handle shit tons of power and it was, iirc, the mazda designed block with a bunch of ford crap bolted onto it. The same turbo EB 2.0 block carried through the entire ST production iirc.
The 2013-2019 Ecoboosts fail because Ford took over the block design and fucked it up with some idiotic coolant ports (and subsequently made it weaker in other areas).
The 2020+ motors are revised again - once again Ford doing the block design to hopefully fix the coolant leak issue.
Ive said this multiple times - none of us know how reliable the maverick EB 2.0 will be. Not one of us.