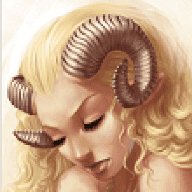 Well-known member
Ford Maverick Hybrid Outstanding Fuel Economy for a Truck
WE WERE IMPRESSED with the Maverick when we tested the turbo version earlier this year. The Bronco Sportbased pickup is relatively inexpensive and delivers a more refi ned ride than traditional trucks, making it a pleasant daily driver. Even with its short, 4.5-foot bed, it's great for weekend yard tasks, such as hauling bags of mulch or making runs to the dump. The hybrid version we tested this month can do those same basic workhorse tasks, but the powertrain—which combines a four-cylinder engine with electric drive and a continuously variable transmission—registered 37 mpg overall in our tests, making it far more efficient than any other pickup.
It's not as quick as the turbo model, but the electric motor gives smooth and robust response at low speeds, and we like that the hybrid eliminates the turbo model's annoying engine vibrations. The hybrid comes only with front-wheel drive, which might disqualify it as a practical choice in snowy regions. Towing is limited to 2,000 pounds, only half of what's possible with the turbo engine, but its 1,500-pound payload capacity is stout. We were annoyed by the grabbiness of the hybrid's brakes at low speeds, which can make it diffi cult to stop exactly where you want without adjusting your pressure on the pedal.
The hybrid is a bit quieter than the regular Maverick, thanks to its ability to drive under electric power at low speeds and because our tested Lariat trim's acousticglass windshield cuts down on highway wind noise. FCW and AEB with pedestrian detection come standard, with BSW and RCTW being optional.
Last edited: