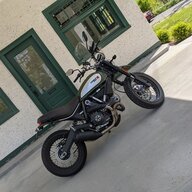 Well-known member
Long-time lurker after ordering with my local dealer, which is definitely not the biggest dealer in a 100-mile radius. From lurking around here, I've learned more than they know about Maverick ordering....the allocations piece explains a lot.

I was a bit of a late order, but now I wish I had gone with a different dealer. Is it possible to transfer my hybrid order to a bigger dealer down the road, without losing my order date?
Welcome to the hurry up and wait club! Err... I mean Maverick Truck Club!