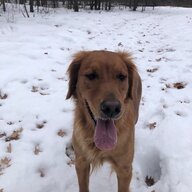 Well-known member
First Name

Jose
Joined

Nov 20, 2021
Threads
Messages
Reaction score

198
Location
Vehicle(s)

2022 Maverick XLT 2.0 4K VB, 2022 RAV4 Hybrid
Engine

2.5L Hybrid
Loving it so far! Huge upgrade from my 2015 Altima, and it feels great to be back in a pickup. Haven't found much to complain about yet, but I'm sure I will as time goes on. Will be editing this to add to the list as I get more familiar with the truck & feel free to ask any questions!

A few things that have really impressed me:

It's pretty snappy off the line, definitely quicker than the Altima.

The transition between electric and ICE is really seamless & hardly noticeable.

Really quiet in the cab compared to my Altima: the road noise on that was LOUD.

First car I've owned with a center stack display, Android Auto has impressed me so far & the backup camera is sweet.

Despite being all plastic, the interior looks and feels a lot more premium & FUN! Textbook example from Ford on how to do an inexpensive interior the RIGHT way.

COMPLAINTS:

The speakers are meh, good enough but will probably be replacing them at some point.

Dealership offered me 8k for my trade-in. Wouldn't budge. Took it across the street to a Chevy dealership & got $12,600 for it! $4,600 difference LOL.
Nice. Great to see all the positive initial driving impressions. Thank you for the review. Area 51 color is starting to grow on me. My october hybrid XLT order is carbonized grey and I'm definitely on the fence considering changing. Area 51 seems to go better with the interior colors on XLT