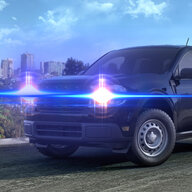 Well-known member
**EDIT/UPDATE**

I made a mistake thinking that the 12v solar controller would work (it doesn't). I'm installing a Victron DC to DC (B2B) isolated charger tomorrow. I had a few solar controllers laying around, that's why I went with that first.
I'm surprised the solar charge controller didn't work - how would it even know what source is generating the DC power? I would assume as long as the input is above some minimum wattage it'd be fine...
EDIT: FWIW yours was already a PWM controller, but I found this comment. "A PWM solar controller can usually work as a DC-DC converter but be careful with MPPT controllers as they'll try and find the current limit of your power supply and exceed it. Whether this works or crowbars or blows a fuse will depend on the power supply. "
(Sauce)
Last edited: