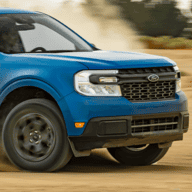 Administrator
Staff member
Here are some helpful links for those waiting for production and delivery:
* copied from sister site
Bronco6G.com
Required Reading: Maverick Build Process - Window Sticker, Blend Date, Production Rotation Number, Built & Shipped Emails, Delivery Date Estimates & More
https://www.mavericktruckclub.com/f...ped-emails-delivery-date-estimates-more.3002/
Ford Status Terms and what they mean -- from Production to Delivery as seen in the "Vehicle Visability" Report
https://www.mavericktruckclub.com/f...s-seen-in-the-vehicle-visability-report.5517/
To the Ford site to check on status
https://shop.ford.com/vehicleordertracking#/
Another Window Sticker lookup tool - add your VIN at the end
https://www.windowsticker.forddirect.com/windowsticker.pdf?vin=
To the Ford site that populates your Modules being turned on (this lets you know it's actually built at the factory)
https://www.motorcraftservice.com/AsBuilt
And lastly to see if it's scheduled on the Convoy (Truck not Rail) to your Dealer!
https://palsapp.com
If you are going by rail, it's more complicated…
First you will need the rail car letters and numbers. It is on the visibility report or DORA which is from the dealership. You MAY be able to get it from the SVT people but they seem often in a cranky mood and may tell you to get it from the dealer.
There are two major rail companies.
CSX is everything east of the mississippi
UP is everything west of the mississippi
But they all start out on CSX so once they have it in their system they will follow it all the way.
So, how do you track your truck on a railcar?
First and most important. Never talk to live personnel at the railroad! Only use automated phone system. If it attempts to transfer you to a live person please hang up. The railcar information we are provided by is given as a courtesy and if we call live personnel we may lose the access and ability to track.
CSX
1. Call the CSX 1-800-235-2352
2. When prompted for location or weight, press "1" on your phone for location.
3. When prompted for the car initials, say CN (or whatever initials you have) then wait for the next prompt.
4. When prompted for the car number, say 907048 (or whatever your number is)
5. When prompted for next car say DONE.
6. That's it; enjoy your updated status report.
Union Pacific
1. Call UP at 1 800 877-5123 1 800 877-5123
2. Follow phone prompts for Trace
3. Say the railcar number complete and clearly. Example CN123456 all together
4. Listen for your update
NS Norfolk Southern
1. Call 800-635-5768
2. Press 2.
3. Press 2.
4. Enter the letters on the numeric keypad then press #. As in: TTGX will be 8849
5. Enter the numbers then press #. It wasn't taking my voice prompts but typing worked.
Last edited: