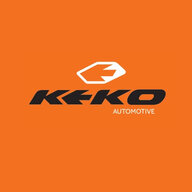 Active member
Diamond Sponsor
https://kekousa.com/products/?products_model_cat=maverick
Presale online now exclusive for FORD MAVERICK accessories. Use Cupom: MAVERICK5%OFF
We spent a lot of time preparing: The New GRX Pro Black SOFT ROLL UP COVER. It is the result of a lot of research and investment in technology. All its components were designed to raise the quality standard in the market.
Our New RETRACTABLE HARD cover is the revolutionary and ultimate cover for your FORD MAVERICK. Keko's Retractable hard cover is the best option to make your routine easier.
Keko's Sports Bar and Running board for Ford Maverick are the definition of strength and personality. It has steel reinforcement on the sides that bring all the strength to everyday life, in addition to a unique presence that the dedicated design provides.
Our Sport bar can be installed with KEKO soft roll up Cover and KEKO Retractable hard cover. The NEW Sports Bar for MAVERICK is the only one that can be installed with a bed cover.