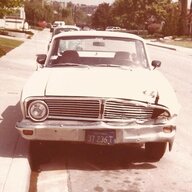 Well-known member
These are actual builds from a scheduling data base. I redacted complete VINs for obvious reasons. MPGs (22 city / 29 highway) don't appear to be final EPA certified, but estimated based on what Ford is aiming for- same as published target for Hybrid. Enjoy!
**end of OP comments**
Note: good point made by
@zackmd1
Keep in mind that all of those examples are 2.0 with the 4K tow package. 4K tow package includes a final drive of 3.81 instead of 3.64 so non 4K tow models might break that 30mpg barrier.​
Santa Cruz's MPG compared:
2.5L I4 -- 21 / 27 mpg (23 mpg combined)
2.5L FWD -- 21 / 26 mpg (23 mpg combined)
2.5T -- 19 / 27 mpg (22 mpg combined0
Last edited: