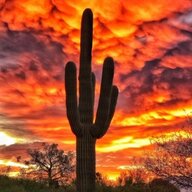 Well-known member
First Name

Chris
Joined

Jul 3, 2021
Messages
Reaction score

1,447
Location
Vehicle(s)

04 Ranger, '15 Sportster 72, '21 Road King Special
Trim

XLT
I have a limited understanding, but I think Atkinson engines have less chance if carbon buildup thank the Otto direct injection engines due to the valves being opened for part of the combustion stroke. I think it exposes gasoline detergent to the injectors.

Also, no turbo.

Also, I think electric motors are probably very durable, especially the brushless kind.

Also, the eCVT seems beautifully simple compared to almost any type of automatic transmission. No pressure fluid pressure, no clutches go wear, no gears to change, no CVT belts.

I believe the most vulnerable part of the whole system is the battery, but that's designed to wear out and is not likely to have catastrophic failure, just inhibit mpg over time.

Here's hoping both prove to be extraordinarily reliable!
I think the Atkinson engine will be providing better power through the Otto direct injection and then with the coupling to the eCVT turning fast enough to produce the 1.21 gigawatts needed for the Flux capacitor! Go Hybrid!!