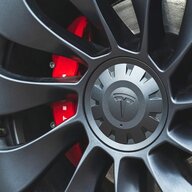 Well-known member
We are right back to Ford filling Dealers Retail orders BEFORE filling their customers orders that made deposits back in June/July. THEY SHOULD BE ASHAMED OF THEMSELVES.
Speculation.
Perhaps there is an Attorney that would like to get all those people together to do a Class Action Suit against Ford.... Pretty easy to show intent...

Any Attorneys out there that placed an order and are finding themselves in this position?
You don't know much about how all this stuff works, eh?
This thread is a train wreck. Either be patient and wait for your build of a brand new model in the midst of unprecedented global supply chain issues, or find one that meets your needs on a lot somewhere and overpay for it, or buy another vehicle altogether. Talking about class action lawsuits over something like this is nothing more than a temper tantrum. We're all adults here.