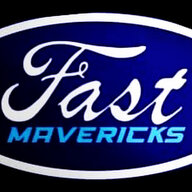 Well-known member
Diamond Sponsor
For comparison from left to right.
Stock 2.0 40mm
Stock 2.3 46mm
FM CTR57mm
I have more Ranger frame CTRs coming soon. The first batch already sold out. The downpipes will start coming after pending stock flange downpipes are shipped.
I have competitive pricing on stock Ranger and Corsair turbos as well.
Lastly, the stock frame 2.0 turbos will be available soon. Those will feature a billet CTR wheel similar in size to the stock 2.3 turbos for under $1500 and I refund you $250 for your core.
Lots of options for all budgets and builds. Thanks!