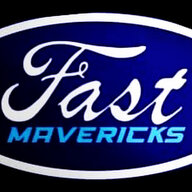 Well-known member
Diamond Sponsor
This next batch of CTR57 turbos, due in the next week or so, should fill all pending orders. Immediately after that, I will have the Ranger downpipes start production for these Ranger frame CTRs.



I will have ONE turbo that may interest those looking for a bump in power without breaking the bank. I will post the details once it's in my hands but I can tell you that we now have a stock 2.0 turbo upgrade.



Before I continue, until all pending orders are shipped (with the exception of the Ranger downpipes) I only want to gauge interest.



Let's call this the Back to School Sale.

1. 2.0 turbo with a CTR billet wheel (no black package or bullet tip) It will look stock on the outside but will pack a Billet CTR wheel (bigger than stock but smaller than the 57mm) Appx 46-47mm

2. 409 SS 3 inch downpipe with high flow cat

3. New OEM manifold and downpipe gasket and new o rings/seals for your OEM lines



Just gauging interest, not collecting payment for now. I order turbos in groups of 5 and this next batch will all be 2.0 turbos.



Price will be $2700 shipped and I will provide a return label and refund you $200 if you send me your stock turbo back.



If you aleady have a downpipe, the turbo with gaskets will be $1500 shipped and the same $200 core refund.



Here's your chance to get a brand new (rebuilt turbo) for only a couple hundred for than a stock Corsair turbo.



Remember, these turbos have an unlimited 18 month warranty.