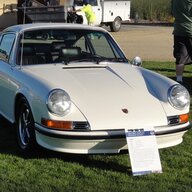 Well-known member
First Name

Stefan
Joined

Sep 20, 2022
Threads
Messages
Reaction score

110
Location
Vehicle(s)

Lariat Tremor/'69 Porsche 911E/'15Porsche Cayman
Engine

2.0L EcoBoost
I ordered my 2023 Ford Maverick last year through Planet Ford in Garland (Reed) it was slow but we got a call on Thursday telling us it came in. Prior to all of this, we had gone to our credit union, got good rates and had a pre-approved loan scheduled. All we needed was the buyers sheet. With that we would contact our bank, they would issue a check and we would be out of there. Sounds easy, huh? We got there, a few things that were supposed to be installed were not. Turned out, they did not install those in the factory (Security pad on door, bug trim, that sort of thing". They sent a woman over from their Finance Department. We were expecting to do a meet and greet, get the buyer's sheet, contact he bank and toddle off about out business. Up until this point, out interactions with Planet ford were through Suzanne Baker in sales. (My family has ordered seven vehicles over the past couple of years. She has been great but this was my first time up to bat.

Anyway, the female Finance person asked us what we wanted out payments to be. We told her that we already had financing to which she quickly told us that Ford DOES NOT accept outside financing. Her tone became flat, and condescending. She refused to even consider the possibility and quite frankly told us that we didn't have to accept delivery but the only way we were going to purchase the Maverick was through Ford Financing. I asked if she could beat the rates we have locked in at out credit union and she told us that they might be able to get it around there. Then she brought out two ipads and insisted that we apply for a loan through ford Finance. She ignored our questions about why we couldn't use our own credit union responding that it was a 45 day process and that Ford doesn't do that anymore. Next, She brought out the finance Director who gave us the same response.

Their finance director, I think his name is Mike was blunt, rude, condescending, arrogant and attempted to lie and manipulate us into taking the Ford Finance instead of our own. I strongly suspect that since I am over 60, he believed that he could get away with this. We contacted Suzanne Baker who came down, stopped them in their tracks and we were, in fact, able to use our Credit Union to pay for the car. This is, when we went to pick up the truck, that same finance acts like he's my friend.

THANK YOU SUZZANE BAKER FOR STEPPING IN AND SETTING THINGS STRAIGHT. We love the truck, love the way you treat the customers and do your job. Shame on your finance people. There was absolutely no reason for them to try to manipulate us like that.
IT'S THE DEALER , not Ford!
They are an independent business and may conduct it however they wish. Its evident their ethics leave a lot to be desired...