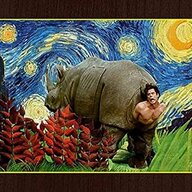 Member
Less than 3 weeks after taking delivery of my '23 Lariat Tremor and I put her to the test. Didn't capture the worst of it as I was focused on wheel placement and dodging suitcase size rocks, but anyone familiar with CR 160 outside of Westcliffe, CO can verify, it's a rough go. "The road has frequent switchbacks, tight turns, and stream crossings. Despite starting off as a gentle incline, the road quickly becomes very rocky and technically challenging...high clearance 4x4 recommended". It was a slow go at 1-3mph up to Hermit Lake at 11,314 feet.
Saw just as many people hiking the road as driving, but the Mav hung with the jeeps, TRDs and side by sides...some baffled looks on people's faces, but I was really impressed with how well it did.
Wheel placement was key. Scraped the skid plates and bottomed out a couple times.
Last edited: