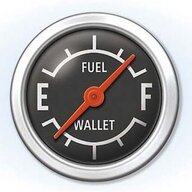 First Name

Tom
Joined

Jul 24, 2022
Threads
Messages
Reaction score

3
Location
Vehicle(s)

2023 Subaru Crosstrek
Engine

Undecided
This is my first posting, but I've been following the Maverick Truck Club forum since I ordered my Alto Blue Lariat Lux, BAP, Co-Pilot, CP Assist, on September 16, 2022, new order. There is tons of info on the forum, so while I'm almost positive the information I'm looking for has been posted on here before, I figured I'd stick my toe in the water, join the crowd, and re-ask a few questions.
I realize after reading MANY posts, that patience is the only way to go regarding The Wait. But a little pre-shopping for accessories keeps me occupied. In question are the options for tonneau covers and bed mats. I've kinda leaning toward:these:
Bed Rug XLT Bed Mat
This one seems a bit more "plush" and probably easier on my knees $210.00
TruXedo Sentry CT Cover
I originally saw this one suggested on an earlier post here, but the price seems to have gone up, and I don't see it on Real Truck. $1050.00. I don't see an application for Maverick for the TruXedo Pro 15 that someone mentioned. I'm liking the roll up vs. the tri-fold.
Install directions for the TruXedo Sentry CT via YouTube
He doesn't quite follow the directions, but it looks simple enough.
Has anyone had these for a long enough period to provide some feed back? There was mention of a discount for MTC members, but if not, any suggestions for where I could get a competitive price?
Thanks in advance! I hear that Ford is only scheduling hybrids tomorrow, 1/12/23. Fingers crossed.
Tom