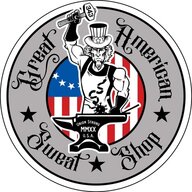 Active member
First Name

Bob
Joined

Jan 9, 2022
Messages
Reaction score

22
Location
Vehicle(s)

'51 Dodge M37, '14 VW JettaTDI, '22 Subaru Impreza
Trim

XL
After my Maverick delivery being delayed yet another time… from the original 12/20 date to 1/26…
I finally found a Maverick near work that was being delivered this morning and it wasn't spoken for…
So I was going to buy it on the spot, before it was even unloaded from the carrier….
Well until the salesman said their dealership policy doesn't remove any of their market driven mark up price…
So I got up and walked out.
Only to have the General Manager call back…. Guess what he said?
"they mark it up so that no one will buy it because they need it for customers to look at!"
What's up with this modern day car shopping? I need a vehicle because my car finally died and the Mrs. car was totaled in an accident…
Only to have the dealer not want my $30,000 because he needs to have a vehicle for people to look at… SMH
Oh and they also had a couple Mustangs there with a $20,000 add on too.