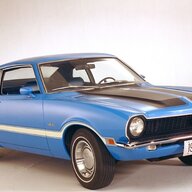 Well-known member
Okay, so long story short, July 2021 order, originally went into production July 8th (the last day the units with faulty airbags were made apparently. Yay.). It went in and out of production multiple times until September 20th when it was officially listed as "Built" in the tracker.. My dealer called me and told me it's been built, but there's a hold on it due to the side airbag recall. His computer system says it's not able to sell until it gets fixed, which he estimates could be around March.
I wanted clarification on the issue, so I went to Ford's website to talk to the chatbox. They gave me the number for Ford's marketing team (seemed weird, but they said that's who handles this). I called them, was curious what was up with my truck, and they said it went back into production in late September (the 28th), and that they fixed the airbag and the truck was good to go.
Fast forward to Monday morning this week, and I get an email that the truck has been shipped, and will arrive between October 25th and the 31st. Sounds great! My dealer called me and essentially told me the same thing: It's on the way, but their systems don't say anything about it being fixed and that there is still a no-sell hold on it. He's not happy about it because if he can't sell it, he has to keep it around the lot until potentially March and pay interest on it.
SO anyway, called Ford again, asked them what's up. They said the truck is in Arizona, won't arrive until late November (seems like a long wait considering it's going to Portland). According to them, there is no hold on the vehicle and it should be okay to sell, but the guy couldn't confirm if, when it went back into production, the airbag was fixed or not.
Look I know this forum is full of whining, and I've done that over the past year too, but this is patently absurd. How in the hell am I getting two completely different stories from either my dealer and Ford corporate? How come at no point during any of this has ford notified me of the recall or sent any follow-up emails? I now live five hours away from the dealer I purchased it from, and making plans to retrieve the vehicle with no idea as to when it will show up or even if i'm going to be able to buy it when it does is monumentally frustrating.
I am not sure anyone on this board can actually help me (maybe the PR/marketing team lurkers might. If that's you,
please watch this video
), but does ANYONE here have any idea what's going on? Thank you in advance.