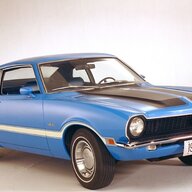 Well-known member
July 9th, 2021 order here. The truck was finally built in September and arrived at the dealer last week, but it was delivered with the faulty side airbag. They can't sell it to me until it's fixed in "Q1" next year, and based on my experience, I envision it happening May at the earliest.

I have waited a little over 17 months now, and I just don't know if I got another 6 months in me.The $2000 bridge car I got has performed admirably, but things are starting to break and I don't know if I trust another winter with a car I have no desire to spend money on. A local dealer has a Civic Sport Hatchback arriving in two weeks which is cheaper, more my style, and probably significantly more reliable. Im quite tempted. with that said it would be stupid to get nothing out of this golden ticket I've been sitting on. It's An XLT Lux hybrid with the copilot 360 package, splash guards, hood deflector, bed extender, and a few other bits. Very well equipped and a highly desirable build. As I said, I do want it and would probably prefer it over the civic long term.

so how realistic would flipping it be on my own and making a profit? I'd have to pay for it, dealer fees, title it, wait for the paperwork, pay interest on the loan, then sell it and pay taxes. So if I pay $28k for this truck, what would I realistically need to sell it for to at least make a profit (factoring all the work it is. I have to drive four hours to pick it up too and then sell it in a rural area). Are they still gonna be in insane demand come May?

i think I do want to wait. A small hybrid truck sounds fun, quirky, and immensely practical, but I'm worried about long term reliability and getting parts if something breaks. Also I just hate waiting after all this time and the Civic is pretty sweet. Any advice is really appreciated!