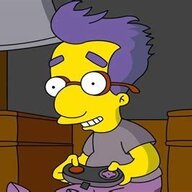 Well-known member
FAR from the truth for vehicles that have been sitting on dealer lots for several weeks or longer!

We bought a BRAND NEW 2018 Thor Gemini RV with 5 cylinder 3.2L Powerstroke in October, 2018 that sat on dealer lot A LONG TIME. The MSRP was $107,390. We got it for $59,999.

A few years before that, we bought a brand new 5th wheel Winnebago RV that sat on dealer lot for literally a year. The dealer normally ONLY sold huge luxury motorhomes, but times were tough during the Obama recession, and they had to sell much cheaper RVs to stay in business.

Towards the end of Obama recession and his 2nd term, the dealer no longer continued stocking cheaper RVs, and went back to huge expensive luxury motorhomes, and the 5th wheel we got was the very last cheaper RV they had left. The MSRP was about $50K, and we got it for $30K.
There was no recession from 2009 to 2020 but carry on. Should have signed up with Ford Prime and got free two day shipping.