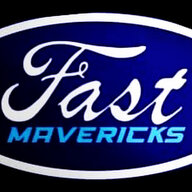 Well-known member
Diamond Sponsor
A few months ago S&B used my truck to test their intake on my truck. At the time I had an AFE on my truck which was the best available. The moment Ryan pulled that beauty out of the box I knew it was game over. Bar none the best intake for the Ecoboost Maverick, PERIOD.
The stock intake is better than most of the warm air intakes on the market. The S&B takes it to another level.
Featuring a massive grill air scoop which feeds the extra large clear top air box. The air filter has an ID of 112mm or 4.4 inches (available in oiled or dry) connects to the smooth air tube and end with the industry's first and only turbo inlet replacement at 80mm or 3.14 inches.
Basically this true Cold Air Intake took the OEM system and improved every part of it.
I'm running a presale which currently has almost 30 buyers and room for more. They are expected to ship end of May. In most cases a game changing intake would cost a premium but not in this case.
$349.99 SHIPPED
(your choice of oiled or dry)
Place your order here..
https://www.paypal.com/instantcommerce/checkout/VJQ6KNG7DZPH4?mibextid=Zxz2cZ
PLEASE NOTE, NO ORDERS WILL SHIP TO THE STATE OF CALIFORNIA. They are currently not CARB approved but S&B is working on it. Now enjoy this beautiful intake.