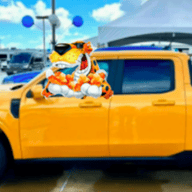 Active member
I think other posters nail it. It all comes down to value. Consumers that rushed out and ordered Maverick want the value and utility / versatility the vehicle offers. It's fuel economy and price are competitive with compact cars or better. It can take 4 people comfortably. Has a truck bed for weekend warrior type stuff.

Even if you buy the Lariat there is a value there for that buyer.
I agree. Went lariat lux because we plan to use it as a road tripper with a small trailer. I want to be in a comfy environment with adaptive cruise and a nicer sound system when behind the wheel for hours at a time.