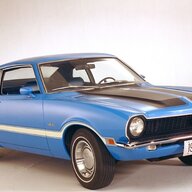 Well-known member
We are gathered here today to mourn the loss of my beloved Volvo 940. I bought it in March last year for $2,000 (282,000 miles on it) with the intention of it being a short-term solution after finishing grad school. My Maverick (XLT Lux) was pre-ordered July 9th, 2021, and my only hope was that this blue hunk of Swedish metal would make it until I got the Maverick.
Whelp, with a month to go, it seems to have got a real bad case of the gremlins. Leaks everywhere, bad alternator, toast battery, and a bad fuel pump are making it difficult to justify fixing when a new car is so close. Still waiting on official confirmation from the repair shop, but unfortunately Rural Oregon doesn't have a lot of Volvo mechanics and they're practically working on a space ship as far as they're concerned. Honestly I'm pretty happy I got 1.25 years out of a $2,000 car and only needed a new water pump and oil changes, but it's been no fun driving a ticking time bomb while the months dragged on and on waiting for confirmation on the Maverick. Finally got build confirmation in late April, but since then they've delayed production twice to the week of June 6th, so I'm just praying I don't get another delay confirmation today. If it's built next week, it's looking like 4th of July ish for delivery and
Still stoked to get a Maverick, but the wait has been absolutely absurd, especially after being told "January at the very latest" when I bought it in July. Also buying a used car right now with prices as they are only to ditch it in a month is also absolutely absurd, so I've got a bicycle and a basket for groceries until Maverick day. Turns out living without a car in the sticks is rather complicated!
Didn't expect to still have this box in June 2022, but I wanted to honor what was a super rad car. That's my entire apartment packed inside and on top by the way. I'd love to keep it but money is tight, I have no idea what it's gonna cost to fix, and I just don't see the need to have two cars. Hoping to find a fellow Volvo enthusiast to pay $1500 for it and give it a good home, then use that for the down payment.
Anyways, if you are like me and you lost a vehicle while waiting for this damn Maverick, lets hear from you.