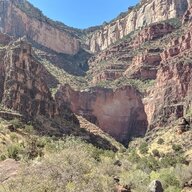 Well-known member
Ordered 10/15, delivered to dealer 2/14, picked up 2/19. I had to wait for the 30-day farm bureau limitation to expire so I could qualify for the $500 bonus.
I haven't had it long enough to give any kind of detailed review, but so far I couldn't be happier. The ride is so comfortable and my wife's first comment was how quiet it is. I loved the comfort of my '18 Escape and this is equally comfortable to drive.
I have no complaints but i do sort of miss the shifter on the Escape which doubled as a hand rest. My right hand doesn't know what to do with itself.