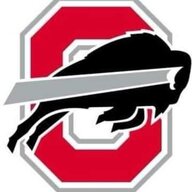 Well-known member
First Name

Greg
Joined

Aug 7, 2021
Messages
Reaction score

213
Location
Vehicle(s)

2022 Ford Maverick Lariat
Trim

Lariat
I picked up my Maverick on 12/22. I have since driven it 100 miles. Here's my take from the beginning to the end.
Placed my order and a $500 deposit on Aug. 10th. Got scheduled for a build on Aug. 12th. Honestly, I couldn't believe my luck in getting scheduled so quickly, but I was the first or second order with the dealer I worked with. That could have helped.
My build date was initially Oct. 11th, but was then pushed back to Oct. 18th. It went into production on Oct. 22nd. As I watched the Ford tracking website, it sat "in production" for a month. I contacted my salesperson the week on Thanksgiving, and he told me it was due to the spray-in bedliner. Just a day later though, I received an email from Ford and my dealer that my Maverick was built. Then a day later, it was marked as shipped. The original delivery ETA was 12/24-12/30. It arrived at my dealer on 12/21.
My dealer did not add any ADM and stuck to the MSRP on the DORA. Just your typical tax, title, and document fees. I couldn't be more pleased with my salesperson and the dealership. So, if you're in Columbus or Central Ohio, I wholeheartedly recommend Roush Ford, and my salesperson, Kristian.
As for the Maverick. I am loving it! It's everything I thought it would be.
Some quick pros and cons:
Pros:
1. It's a pickup the fits my lifestyle.
2. I love how quick it is.
3. It's a comfortable ride for a truck.
4. Keyless start and the keyless entry by just grabbing the handle are great. No fumbling with keys.
5. It's quiet. It is by far the quietest cabin I've had in a car.
6. I know some people aren't fans, but I love the auto start/stop and the brake hold. My buddy has a 2021 CRV with these features, but I didn't like it in his car. It seemed very finicky. I have not had those issues with the Maverick.
7. Love CoPilot 360. As I get "older" I seem to prefer the little things that may make my drive safer.
8. Adaptive Cruise Control, Lane Keeping, and Lane Centering are great. Can't wait to take a road trip with these features.
9. I'm sure there will be more, but I'm still learning and enjoying the drive.
Cons:
1. The seats. While they are comfortable, they aren't super comfy. I'm a bigger guy, and can feel the lack of support that I've had in other cars. It's not horrible, but enough to remind you that it is a "cheaper" vehicle.
2. Speaking of the seats, I wish it had better adjustments available. You can't tilt it forward/backward individually. It just moves up and forward, or down and backward. I'm still trying to find the best position for me.
3. The backup camera at night. It looks like you're looking at a black and white screen. I'm thinking this is due to the poor lighting from the reverse lights. So, I plan on adding LEDs to those.
That's it for now. If you made it this far, thanks for reading. Overall, the Maverick really is what I expected, and I'm excited to continue driving it and seeing just what it is capable of. Those who are still waiting, be patient. This process isn't like Amazon, but it is worth the wait!