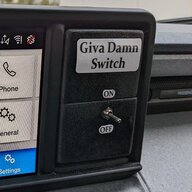 Well-known member
For those waiting for a Maverick..
The preamble: I have an Alto Blue EB XLT FWD. It has a few add-ons like LUX and 360 packages plus SIBL, tow package and moonroof. The only major add-ons after I got it we're the Ford hard roll up tonneau and tinting the front windows a wee bit darker.
Likes: 99.9 percent of the truck. Works perfect for whatever I need it to do.. hauling people, hauling stuff in the bed, hauling people and stuff in the bed. Good mpg... I have gotten 30 mpg on the highway. Small enough to park like a car.. big enough to carry anything I need to. For the price, well kitted out and functionally versatile. The color... Everyone has their favorites. The Alto Blue looks black.. most people think I drive a black truck... But when the light is right... The blue really pops and sparkles. Pictures don't do it justice. With the hard roll-up tonneau cover I have a very secure "trunk." The bed has plenty of cut outs to add partitions and tie downs to secure bulky stuff. I like the interior... I know that's controversial.. lol... It works for me, comfortable, simple clean design and just a little quirky enough not to be boring.
Dislike: I have to be really picky to say I dislike anything. I would like a better radio design... but.. most of the time I run it with Android Auto so it is pretty much a moot point.
Overall: Dang it... I like this truck. For me... It checks all my boxes. Would I recommend it? Absolutely! I have had zero problems. It has exceeded my expectations. If you are waiting for yours to arrive... You are really going to appreciate it. For those shopping around and still researching... These are far more than just a small truck. Features, versatility and comfort far exceed the cost.
That's my 10,000 mile review .. and I'm sticking to it!