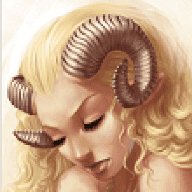 Well-known member
Looks like a XL trim front end mixed with a regular FX4 package. I don't see anything special visually.
Why does everyone say this? Like the 2.3L is some magical unit.. I think most fail to realize the Lincoln Corsair can be optioned with the 2.0L or the 2.3L..

It's slightly worse on fuel and only marginally better in performance.

Look at Car & Driver tests of 2.0L AWD vs 2.3L AWD... doesn't seem worthwhile to me. I'm surprised it's even an option in the Lincoln to be honest. The 2.3L was actually 0.1 sec slower in the quarter and takes longer to brake considering the added weight of 20" wheels on 2.3L and only 19" on the 2.0L.

2.0L AWD ----------------------------- 2.3L AWD

2022 Lincoln Corsair Review, Pricing, and Specs (caranddriver.com)

Per the article:

"We'd also recommend sticking with the 2.0-liter turbocharged four-cylinder as its performance is very similar to the more expensive 2.3-liter's."
AFAIK, the 2.3 is simply a stroked 2.0. Nothing wrong with that, but I'd be a lot more excited if it were a GDI+port injected engine, but being so similar you just get a bit more power with the same carbon fouling concern if you keep it long term.