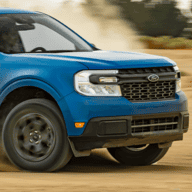 Administrator
Staff member
Maverick November 2021 Sales & Production Highlights
Maverick Sales (November): 2,582 vehicles. Sales (YTD): 7,228 vehicles.
Maverick Production (November): 6,311 vehicles. Production (YTD): 20,389 vehicles.
Highlights
Maverick sales turning on dealer lots just 5 days – essentially trailer-to-customer.
Maverick Hybrid recorded its first sales at the end of November and more hybrids are on their way to dealers.
Buyers are younger with over a quarter of them between the ages of 18 to 35 years old.
Mavericks in transit at the end of November were up 106 percent over last month.