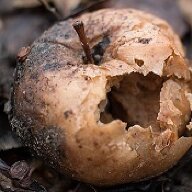 Well-known member
First Name

yes
Joined

Oct 18, 2021
Threads
Messages
Reaction score

4,553
Vehicle(s)

a car
Engine

2.0L EcoBoost
I got my maverick about a month ago and wouldn't you know it, there was an air bag light on and it had to go back to the dealer who had it for a week fixing it. It was also shifting hard and getting poor mileage and it seemed like there was something wrong with the transmission. The service techs reset the transmission so it would learn to shift again. I had to drive a loaner while they fixed all the problems under warranty. The air bag light went off and the transmission shifts normally.
THEN, I had to take it on a fairly long trip and was on the road for more than 8 hours. When I got in the car and started it, it turned over with no problem but then it kept running. I kept thinking it was going to die on my but it kept running no problem.
THEN I went to connect my phone via android auto and it hooked right up without trouble. The map displayed on the screen and the navigation information correctly. Thought for sure the radio was going to mess up but nope, it played music while the navigation was running. I was even able to make phone calls over the system.
The mav ran ok but when we got to our destination I was low on gas. After filling up and calculating the mileage manually, I discovered that the on screen mpg display was accurate within a tenth of a mile. The tires held the correct pressure and the onscreen display was accurate for that, too.
Finally, when we were heading home it got dark and I had to put the headlights on. Little did I know the automatic high beams would work perfectly. So frustrating.
So the question is, how can I raise a stink online and threaten Ford with legal action if they fix every problem promptly under warranty and everything else just works? Is there some sort of law I can use to file a suit?