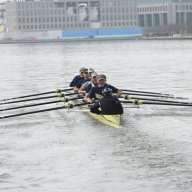 Well-known member
Lowest lowered / slammed / dumped Maverick pickup I've seen.
More info & pics. It's on bags.
Currently bagged, raised the front strut mount to sectioned rear cups to get it all the way down. Sitting on 22 inch asanti wheels. All color matched with added fender flares. Custom stereo and seats should be done in a week or so and hood and tailgate are at paint getting graphics. Should be cutting in a 40x40 sliding ragtop this Friday.


Updated with finished pics:
Looks like it's getting some nice custom seat covers too.
Last edited by a moderator: