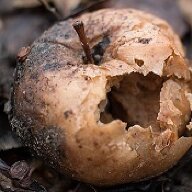 Well-known member
First Name

yes
Joined

Oct 18, 2021
Threads
Messages
Reaction score

4,553
Vehicle(s)

a car
Engine

2.0L EcoBoost
So my ecoboot's brakes shed this brownish dust that gets all over the wheels and even stains up the tires. It comes off if I hit it with decent quality wheel cleaner but it comes right back. These OEM pads shed dust faster than you would believe possible.

Does anyone have any recommendations for low dust pads and is it a service that's easy to do yourself? Do you have to reset anything in the computer after you change them out?

I've done pads and rotors before, bled out brakes, etc., but am concerned about potential roadblocks with the computer in the mav.