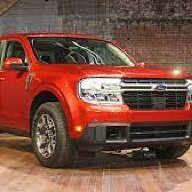 Well-known member
trying to obtain the Bed Cap- snug top for my Maverick dealer say they are not available at all for the truck (in Canada) anyway go to accessories at Ford Canada and their they are with price and all. So why cant the actual FORD DEALER get this in????
Does any one else have issues????
Any info greatly appreciated.