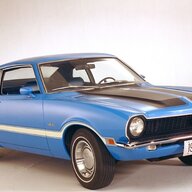 Well-known member
Who here has the record for being "in production" the longest? I have a Hybrid XLT Lux with rubber floor mats and Co-Pilot 360 (a glutton for delays I guess). Ordered July 9th, 2021 and first was scheduled to go in production on May 25th. Got my window sticker then too.

Then it was delayed to June 6th.

Then July 4th

Finally went in production on July 8th, and got an emaim from ford saying its delayed and I will be recieving an update every 45 days later. Got an email on the 45th day with no real update, but it's been labeled on the tracker as "in production" since July 8th.

So is it sitting in a desert for two months waiting for a hitch and a chip to power the heated seats?