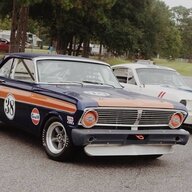 Active member
Did you order after November wanting a Hybrid but was stuck with a Ecoboost? Is the current price of gas making you rethink your engine choice? Will AWD really come? Is Eruption Green the best color Ford makes?

From what I've read Ford will not price protection on orders that make a major change like swapping motors. Wonder what the 23 price increase will be. I could see a 10%-15% increase on all options with the base XL staying at below 20k.

I have both an Ecoboost and Hybrid on order. Right now I feel like I have 50% chance of getting the Hybrid (priority code 2) as a 22 and about 10% for the EcoBoost(not enough allocations at dealer). To be honest I don't care if they are 22 or 23 but I do need them show up before the end of the year to use my rebate.

Personally hoping to be able to change my order(s) to a Eruption Green Hybrid with AWD.