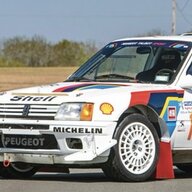 Well-known member
Providing this as a data point for historical purpose, I rattle canned my stock steelie wheels a bronze using Duplicolor.
I'm lukewarm on the results. I switched back to my steelies figuring to put some miles on the stock tires as gas prices are sort of high.
I did 270 miles on this trip and averaged 33 mpg at 70 mph. Did the same trip 3 months ago with some Wildpeaks on and averaged 29 mpg.
Last edited: