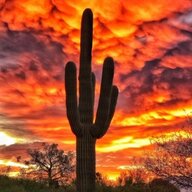 Well-known member
First Name

Chris
Joined

Jul 3, 2021
Messages
Reaction score

4,062
Location
Vehicle(s)

04 Ranger, '15 Sportster 72, '21 Road King Special
Trim

XLT
Hello Maverick Friends!,
Today, I went to my local dealership and test drove the Maverick!! It was a XL Ecoboost model in Iconic Silver. I spotted this Maverick on a car carrier (see pic) last Saturday as I was returning home from lunch. I did a quick U-turn and followed it to the dealership to confirm that's were it was going. According the saleswoman I was the first person to test drive this Maverick.
So how was the drive? Glad you asked. It was awesome!! Very much like a very nice car, in that the
ride
was very smooth, exterior noise was barley noticeable.
The
seats
are soooo comfortable, which I was very surprised being a XL model. I had expected harder seats and a stiffer ride. I had an '08 F150 and always felt that the ride in it was very plush compared to other trucks, Dodge, Chevy, GMC. The F150 always felt more like a car than a truck and the Maverick feels the same to me, an elegant ride.
Steering
was very responsive and I liked that when I made U-turns there's no cranking the steering wheel around numerous times, you turn the steering wheel to the full stop position, which felt like a bit more than 90 degrees and you get full turning radius. I believe this is because of the electronic steering that's graduated so you're not having to turn the steering a lot.
I also tested the
lane keeping system
, which I've never had before. Unfortunately, I didn't take a picture or video during my testing of this so I will try to describe it, please keep in mind this is a new feature to me so if I've overlooked something have mercy in the comments! I had it set to "Alert and Aid" with "Normal" assist. You can scroll through the center display to show MPH, Phone, Road Info (Miles to empty, Avg MPG, etc.), Settings, Lane Assist, and Music (?). So while driving I had it on Lane Assist so I could tell when "assist" was happening visually. The center display shows "lane markers" with a white line on each side depicting the road. As I drifted towards the side of the lane the white "lane marker" would turn orange and the steering would ever so slight nudge in the opposite direction and re-center me. It was so subtle that I had to do an additional 2 times to be sure of what was happening!! Loved it!! Correction was gentle and not overbearing! Once Maverick was re-centered the orange lane marker turned white again. It also popped-up a warning (in
orange
) on the center display to put my hands on the wheel!! The first time it did this I had taken my hands off for a few seconds so I could see the steering wheel move ever so slightly. The second time I had my hands off the steering for longer and the warning popped up again (in
red
) warning me to put my hands back on the steering wheel. It would interesting to know if I didn't put my hands back on the steering what Maverick would have done. Is there a secret voice like Kit from KnightRider that comes on and warning me or a voice like HAL 9000 and takes over?!
I had my elderly Mom (83) with me during the test drive and she also commented on how quite and plush the
ride
felt. It was very easy for her to enter and exit the Maverick with no problem.
Since this was the XL model the
interior
was the black trim and seeing it in person I really loved it! It looks a lot darker in person than in pictures and coupled with blue really gave the interior a nice dark look. Personally, if it was offered for the XLT I would have taken it. I'm not unhappy with the XLT, but if I had a choice I would have taken the XL trim.
The
motor
!! Almost forgot about it! The
ecoboost
does have get up and go ponies! I did a couple of stop light burn outs just to see how fast off the line it was it. Actually, has me thinking...hmmm hybrid or ecoboost! Nope! Hybrid all the way!!
The ecoboost definitely feels like it's got plenty of power compared to my '04 Ranger 3.0L. I think folks will like it.
Also while we parked so I could check out the display center setting the
auto start / stop
did a cycle and to me it was very subtle and not intrusive. The saleswoman did point out that can be disabled by pushing a button on the center console, however, I do believe you have to do this for every start cycle.
Overall, viewing from inside to the outside I didn't find any
blind spots
or areas of concern. This XL did have powered mirrors with the blind spot warning, which I indicated to me that the 360 package is installed.
The
back up camera
was nice with the line layout pattern, which I liked (see pictures).
I didn't think to take a picture of the window sticker, but if you look on JIM CLICK FORD website you can see it. They are due to get 2 XLT models soon and when they do I'll test drive it because that's what I've ordered. I mostly just want to see the XLT interior in person. I've seen Lariat and now XL, so one more to go!! I realize that this review is very subjective and just my opinion so don't take what I've written here as gospel, factual or have a cow because I've written something that doesn't agree with your knowledge or beliefs. I'm more than happy to try and any questions someone may have. Hopefully, a dealership near you will soon have a Maverick to test drive.
UPDATE: How I forgot this bit of information is beyond me! I forgot to mention that the dealership had a $3000 market markup on the price!! I know there are few folks on this forum who are waiting to see a Maverick at their dealership, be prepared to pay more!
Last edited: