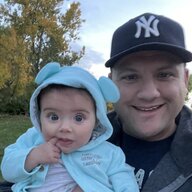 Well-known member
Got a bit lost in the mountains of north Colorado on a fire road but the hybrid maverick (and stock tires) REALLY impressed me.
and prior to this, we had a FX4 Maverick so I feel like I can gauge the differences.
I can say with certainty, the hybrid is going to be perfectly fine for 95% of you who want to go on your weekend excursions but are also worried if it can get you to the campsite, trailhead, forest service road etc…. It can. I even passed through several small water runoffs and mud/ although def nothing too serious.
does it have the AWD for steeper grades, mud & when articulation takes a wheel of the ground? Nope. But it might just surprise you and considering $5+ gas prices and increased MSRP… if you don't need to add 4K tow… I no longer see the point of getting an EcoBoost AWD. Saying this because if you really need to off-road, just get the Ranger.
Sorry had videos but they're too large to upload.
If I had to rate this road, thinking of how our old FX4 lifter F150 could handle almost anything… I'd rate the road we were on a 5/10 at it's most difficult parts. So don't get the wrong idea here, the hybrid maverick is no off-road beast but capable for most peoples needs it's going to exceed your expectations.