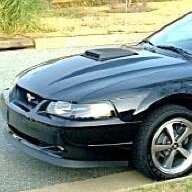 Well-known member
Just got to see a hybrid lariat in person on lunch break. Took a few pictures was able to pull out the head rest and fold the rear seat down. Figured a few ppl would appreciate that detail. Also had a fellow that was 6'5" in the driver's seat and had plenty of room for me at 5'11".
The Ford trainer has been making his rounds to the local dealers so a lot of mixed mileage around here maybe 20-45min highway and same through city streets so good feel for an average hybrid MPG.
Update: Another note about fuel economy - the Ford rep said most of his colleagues have been reporting better MPG highway and city than what the EPA estimate is. Said he had hear from many of the others that the 2.0 EcoBoost is a few MPG over 30 and some getting upwards of 34 MPG hwy.
Last edited by a moderator: