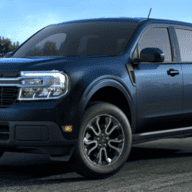 Well-known member
Hello, everyone!

We are one of Maverick Truck Club's newest official sponsors!

A little about us...

Discount Tire is America's largest independent wheel and tire retailer. We have over 1,000 locations nationwide and if you don't have a Discount Tire store nearby, the mail order division Discount Tire Direct, is available to help as well. We work very hard to make sure you get the best customer service in the industry and the lowest prices at the bottom line!

There will be three of us messaging here: Jordan, Joe and I (Matt).

We're excited to be a part of the community and we look forward to having some fun here on the site! If we can help you in any way please let us know - we're here to help!

We'll see you on the boards!
I love Discount Tire and how they treated us in San Antonio with plugging tires for free that you didn't sell, to the free air top off, to just very good customer service. If there was one near me, I would be using them.