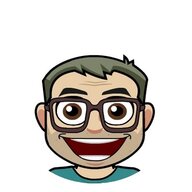 Member
First Name

Harold
Joined

Jan 8, 2022
Threads
Messages
Reaction score

41
Location
Vehicle(s)

2022 Ford Maverick XLT AWD
Engine

2.0L EcoBoost
I'm a soon-to-be 60-year-old man who fell in love with Ford's diminutive pickup when I saw it online late June of last year. I built one online that day, and didn't think much more about it until the email notifications started flowing in from FoMoCo.
I had a bought-and-paid-for 2017 4WD Chevy Colorado with all the right tweaks and upgrades in my driveway, but I wasn't taking it off-road as frequently as was my plan during Covid lockdown, so I poked around on KBB to see what it was worth in the exploding used market. My local Chevy dealer agreed to give me $27k sight unseen, so I grabbed my paperwork and tossed them the keys last August. I have a weekend car—an M-B C63 AMG coupe—so I drove that until my Maverick arrived at Gosch Ford in Temecula, CA October 27. That delivery date was within Ford's 10/31/21 deadline for 0% financing, so I put $15k down and financed the $17k balance over 3 years. I gave my wife Paula the $12k change from the sale of my Chevy and told her to invest it—she's got a green thumb when it comes to making money on the stock market.
After Christmas last year I asked the old lady how that $12k was doing. She told me she put it in Dogecoin and one other cyber security, and that it had reached $28k.
We have no intention of paying off our Cactus Grey XLT AWD Maverick any time soon—why would we when Ford was giving us free money.
My truck's specs are perfect for our needs:
• EcoBoost 2l
• AWD
• Tow package
• Factory gloss black 17" alloys w/ Goodyear Wrangler AT meats (235/65-17)
• off-road package (sans bedside decals; they peeled those of while I sat with the closer—I hate stickers)
• Rough Country +1" leveling kit
• tailgate lowering piston
• Factory installed bed liner, sliding tie down rails, and Horst Leisner-designed Bed Extender (google him—interesting cat)
• MT Engineering engine hood hydro tube kit
We haven't had an opportunity to take our new little trucklet to SoCal mountains in our area because I received a total knee replacement November 2. I've been rehabbing that mess ever since, but nine weeks hence I'm getting around well enough to take her for a legitimate spin.
Like the rest of you nerds on this message board I've watched all the videos and read all the reviews.
What I can tell you about my personal Maverick is this:
• The suspension squeaks less than my wife's 2018 M-B GLC300 SUV
• Its EcoBoost turbo 2.0 has more ponies than the identically sized engine in wife's car, too
• I'm the second customer to take delivery of his custom order at Gosch Ford in Temecula
Bronco Sports are crawling all over SoCal, but Maverick sightings are still rare—I've only seen one other in the wild since I took delivery before Halloween.
That's the story of my truck. My personal story is even less interesting:
• Born in Florida
• Raised on mini bikes, motorcycles, and BMX
• Moved to SoCal in '82 to chase those dreams
• Started
Biltwell
Inc., a boutique motorcycle safety gear and bolt-on parts company in 2006 after working in bicycle and Motorsports design and marketing for 25 years
• Married a single mom and took over payments on a 3-year-old son named Silas in 2017
Plans for the future include retiring in five years, moving to WA or TN to dodge CA taxes, and driving the wheels off my Maverick now that the knee lets me get out of the house. Business travel during never-ending Covid lockdown appears out of reach, so I'll have plenty of time to enjoy light Baja desert crawling and exploring local mountains on weekends.
Any tips or tricks for enjoying my new woman's model pickup I should be aware of?
Thanks to everyone who's posed info on this site. It's been a great resource and inspiration for future mods.
Picture attached is our company's chopper adventure support vehicle: The Biltwell LMTV. My business partner is taking it and a fleet of H-D Pan America ADV bikes to the Arctic Circle next August. Follow their adventures on Instagram: @biltwellinc