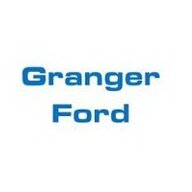 First Name

Albert
Joined

Jun 3, 2021
Messages
Reaction score

95
Location
Vehicle(s)

Many Fords
Will open up the 8th and you can select a local dealership at that time if you want to select us use 50109 as your zip code and we will come up...
Our pricing policy is open and laid bare for all to use for a negotiation assistance for you with your local dealership... by all means if they are competitive then keep the business local, however if you just want hassle free that is why we are here...
There will be no deposit when you place the reservation, when our orders go in and Ford has selected your truck to build we will reach out and take a deposit on the Maverick at that time...
Ford will use their Retail Order Verification Program (ROVP) which is to assure that the vehicle ordered matches the person that recipient on file, if there are marked differences then Ford has penalties in place for the offending dealership...
We will do everything the way Ford requires and do not want any "extra" Mavericks on the lot for sale, we prefer to stay in good graces with FOMOCO...
Their requirements for the ROVP are Signed order, Deposit, Copy of customers Drivers License... We send that information along with the res number so that we have a Valid order on file for you the customer and Ford Motor Co...
Maverick deliveries are scheduled to begin starting this Fall, that is just the newest information but will keep you posted as news comes out...
What is a reservation?
- a time slot allotment to order a Maverick
- it is not an order and will not guarantee delivery of the Maverick
What steps are required to complete a reservation?
- Go to Ford.com/Maverick to place a reservation
- we will have a page on our Ford website to make it easier for you to reserve with us -
Here is the LINK
- When build & Price comes online you can do it from there as well
I will update the links as they come online...
When can I order my Maverick?
- should come online the 8th of June, I will post when I can start ordering them
Am I ordering this vehicle directly from Ford?
- no the transaction is between your chosen dealer and yourself
Can I call or visit my dealer to place my order?
- absolutely if you are local you can shop it just like all other vehicle purchases
Last edited: